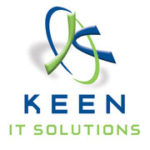 Keen IT Solutions Ltd.
Type of Business:
IT Support / Hosted Services.
Requirements:
A reliable and cost effective internet phone service they could use themselves and offer to customers under their own brand.
www.keenit.co.uk
Overview
Nimvelo provides companies all over the country with a unique alternative to traditional forms of communication, by supplying any business - regardless of its size, budget or industry - with a simple, on demand phone service. Advocating the advantages of VoIP, Nimvelo continues to educate new clients on how to make the most of IP telephony.
Keen IT Solutions is a professional IT firm, working for homes and small businesses. The company offers a no fix, no fee repair service and a tailor-made solution to a vast range of clients. Other services include website design, networking, data recovery and now VoIP communications, powered by Nimvelo.
Managing Director of Keen IT Solutions, Phil Keen, was looking for a VoIP provider that would carry out its promises; he needed a service that both his business and its clients could rely on.
Out with the old
Mr Keen said: "I needed to find a new VoIP provider, as our previous supplier lacked the service that we needed to operate our business effectively and match the high level of care that we commit to our customers.
"We found Nimvelo online, and it didn't take long for us to realise that this was the provider for us. Charles [the Managing Director of Nimvelo] made a lot of promises, which he kept. Whenever we're unsure of anything, Charles and his team are always on hand to guide us through the process, which ultimately boosts the service that we can then offer to our clients."
Nimvelo has provided Keen IT Solutions with a completely re-branded internet phone service complete with control panel and customer billing platform that it can offer to its own clients, with extremely low overheads and a superior level of support.
Exceptional benefits
Mr Keen continues: "Our business has seen a massive improvement since we've formed this partnership with Nimvelo. We don't have any of the problems we had with our previous provider and if we have a new feature request, we just call Nimvelo and they implement it within a matter of days. It's literally that simple.
"We've introduced a lot of our existing clients to VoIP and they're starting to see the benefits it can offer. It's great when you hear a client complain about the constraints of using an analogue phone system and then introducing them to the benefits of VoIP. We build it into their internet and email package and offer an excellent all round communication solution."
VoIP is like the front of the shop; it allows customers to build a picture of the quality of a company before they've even spoken to them. The system can be individually tailored around every client.
Constantly evolving
"I realise I knew very little about VoIP when I consider what I know now," added Phil.
"Charles and the team are extremely helpful and are always educating us, so our knowledge bank is constantly increasing.
"Our business on the other hand is growing and growing. By partnering with Nimvelo, who have their own team of developers and can add new features on request, we are able to offer our customers a solution that matches their individual requirements regardless of how often they change."
To find out more about the Nimvelo Partner Programme, please visit www.nimvelo.com/partner.