Answer anywhere
In the office? On the train? At the beach? Nimvelo Phone lets you answer your calls wherever you'd like, on any device.
Look the business
Using your mobile for work calls? A dedicated business phone number from Nimvelo makes you look like the real deal.
No contract
Sign up for free for as little or as long as you like. And, you can add or remove features at any time with no extra fees.
1. Choose a number for your business
2. Add extensions for your employees
3. Set up call handling features
4. Start saying hello to the world
Up and running
We prefer to do everything in an open and honest fashion, so you can check our live status page page at any time to see real-time visibility of our system performance.
Connect any device
You can connect a mobile phone, a computer, a tablet, or any other compatible handset. Any SIP device can be connected over the Internet and the caller will never know the difference.
Developer API
Fancy yourself as a bit of a tech whizz? Cool, why not integrate your own systems and create applications using Nimvelo API? Visit our Developer Site for more details.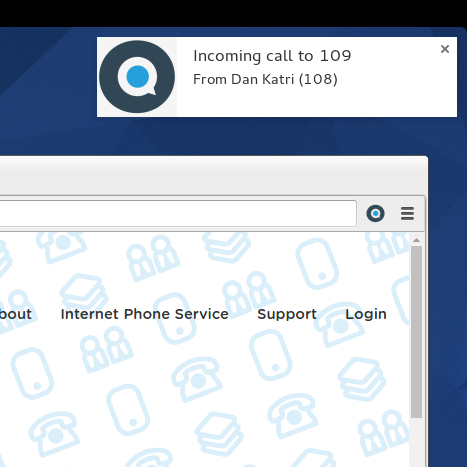 Nimvelo Phone works with Google Chrome.
The Nimvelo for Chrome extension lets you click to make calls and identify who's calling you.
Click to call

Automatic number recognition

SMS messaging

Shared phone book

Recent call history
Learn more
Some happy customers already using Nimvelo Phone






Had productive phone calls today thanks to the insurmountably awesome guys at @Nimvelo with their slick support - cheers Josh!

3 remote offices, now using @Nimvelo for incoming/outgoing/inter-office calls. It just works with no fuss. Very happy customers :)

We use Nimvelo and the customer service and value for money is FANTASTIC.

I started using your telephony recently - really really happy with sound quality, functionality, features and customer service.

@Nimvelo If I get stuck I message through the online help and you're always very good and quick to reply :)

We have been using Nimvelo for well over a year now; they are extremely helpful whenever we have a problem. Literally no downtime whatsoever. I knew nothing about VoIP when I first started and the guys at Nimvelo helped me from start to finish.

If you're looking for VoIP services check out @Nimvelo. Great control panel, top notch features and very reasonable too!

Nimvelo has proven to be a reliable, scalable and cost-effective service that hasn't missed a beat. What's not to like?

We're so glad to have found you - it's really going to make our lives so much easier as a brand new charity!