Keero is not just another business messaging app or task management tool; it's a team collaboration space that has all the essentials you need in one place to collaborate and deliver outcomes.
Through our own experiences and frustrations, we have developed an understanding of how teams and small businesses really want to work in order to maximise productivity. We came to the conclusion that no one tool meets those needs – so we created Keero.
While messaging apps create noise and the feeling that you should always be reachable, Keero's emphasis on having meaningful conversations around specific topics means fewer distractions – so you can focus on what is important.
We've addressed some of the biggest issues people have with existing tools – such as how easy it can be to miss important information or requests amidst a sea of noise – and brought calm and clarity through features like a focussed, personal inbox, and actionable tasks. Keero also removes the need for complicated integrations by offering users functionality including file sharing and video conferencing, so businesses don't have to pay for multiple tools.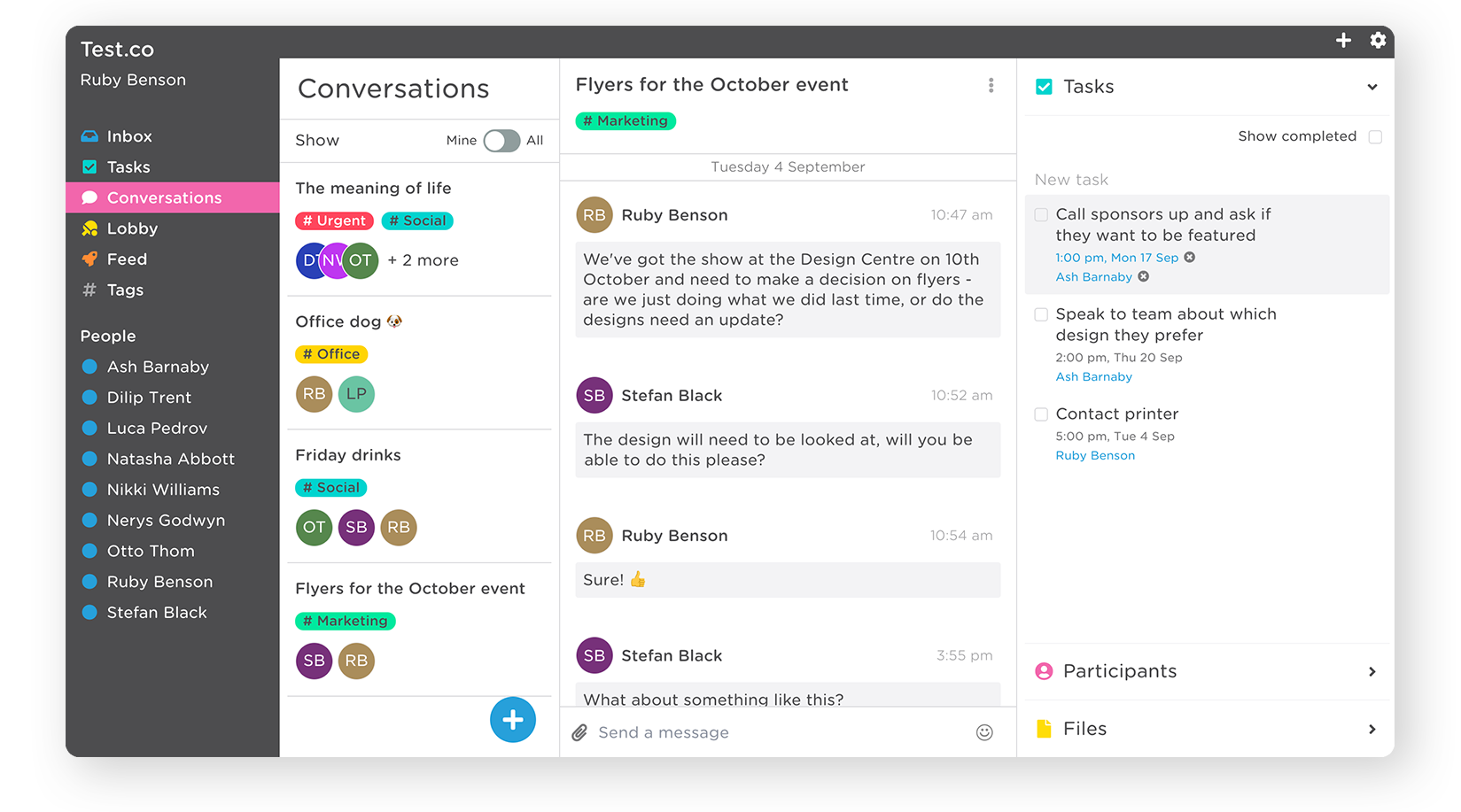 We'll shortly be launching Keero in beta so we can understand how teams use it, see if there are any features that they would like to see added, and amend any issues that might arise during this time.
Some of the features that will be included in the beta launch are:
Conversations: keep on track with focused conversations around specific topics
Tasks: get more done and stay accountable with straightforward task management
File uploads: easily and quickly share files in context with your team members
Tagging: use tags relevant to your team to easily organise your conversations
Organised workflows: make your life easier by automating tasks like conversation tagging or reminders
…and we've got plenty more in the pipeline!
If you're interested in trying Keero out before the rest of the world and helping us to find bugs or things we need to improve, pop your email in the form below and we'll get back to you shortly!